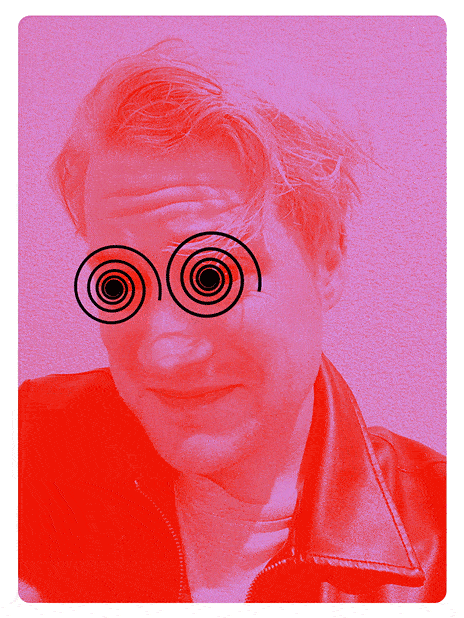 i
can't say what sparked my creativity more. Countless hours of music videos on MTV with the weirdest color gradings and the most absurd storylines. Or the eternal boringness of french roads watching the Tour de France. But yes,
"Since I left you"
by the Avalanches is the best music video of all time.
B
eing the worst art student in my class in school couldn't discourage and keeping me from studying design at the University of Cooperative Education in Ravensburg to become an art director. Getting into the world of advertising I worked at two of Germanies most renowned ad agencies –
Jung von Matt
and
TBWAHeimat Berlin
. At the latter I became creative director. What I enjoyed most: Working with fantastic minds from all over the world and meeting the bestest team partner,
Michael Morgenbesser.
Currently I work as creative director at
HERC.
M
y self-initiated projects have been featured in prestigious annuals and gained press attention from The Guardian, VICE Magazine, Huffington Post, FastCompany, ItsNiceThat and more.
i
represented Germany in the under30 competitions at the Cannes Festival of Creativity and the Eurobest Awards. In 2021 I had the honour to be part of the New York Festival grand jury.
i
strongly believe that there are no limits to what an idea can become and how it manifests. From the absurd to the emotional, from classical formats to whatever things that are not even invented yet. Yeah, I am also nerdy enough to love 200 pages of good strategy.
D
on't hesitate to request my
CV.
O
r let's connect on
LinkedIn.

Awards ︎

Cannes Lions (1x Bronze, 1x Finalist),
London International Awards (1x Silver),
ADC Global (1x Finalist, 1x Shortlist)
Art Directors Club of Europe (1x Silver),
CLIO Awards (1x Finalist),
Ciclope Festival (1x Bronze),
The One Show (3x Merit, 2x Shortlist),
New York Festival (12x Merit),
ADC Germany (1x Gold, 5x Silver, 9x Bronze, 12x Finalist),
Epica Awards (1x Silver, 2x Bronze),
Cresta Awards (1x Silver, 1 Bronze, 2x Finalist),
AME Awards (2x Silver, 1 Bronze),
Webby (3x honoree, 1x nominee),
Winner F.W.A.,
Deutscher Digital Award (1x Gold, 1x Silver),
Best of Content Marketing (1x Grand Prix, 1x Gold, 4x Merit),
Effie Germany (2x Silver)
Spotlight Festival (1x Gold, 2x Silver, 1x Bronze)
Lürzers Archive (multiple projects showcased)



Clients (selected)
︎
Hornbach

Genesis

Hyundai
CNN

Google
Audi
Bioré
McDonalds
Coca-Cola (Fanta)